Shopping Cart
Your Cart is Empty
There was an error with PayPal
Click here to try again
Thank you for your business!
You should be receiving an order confirmation from Paypal shortly.
Exit Shopping Cart
| | |
| --- | --- |
| Posted by nancy on July 14, 2013 at 8:00 AM | |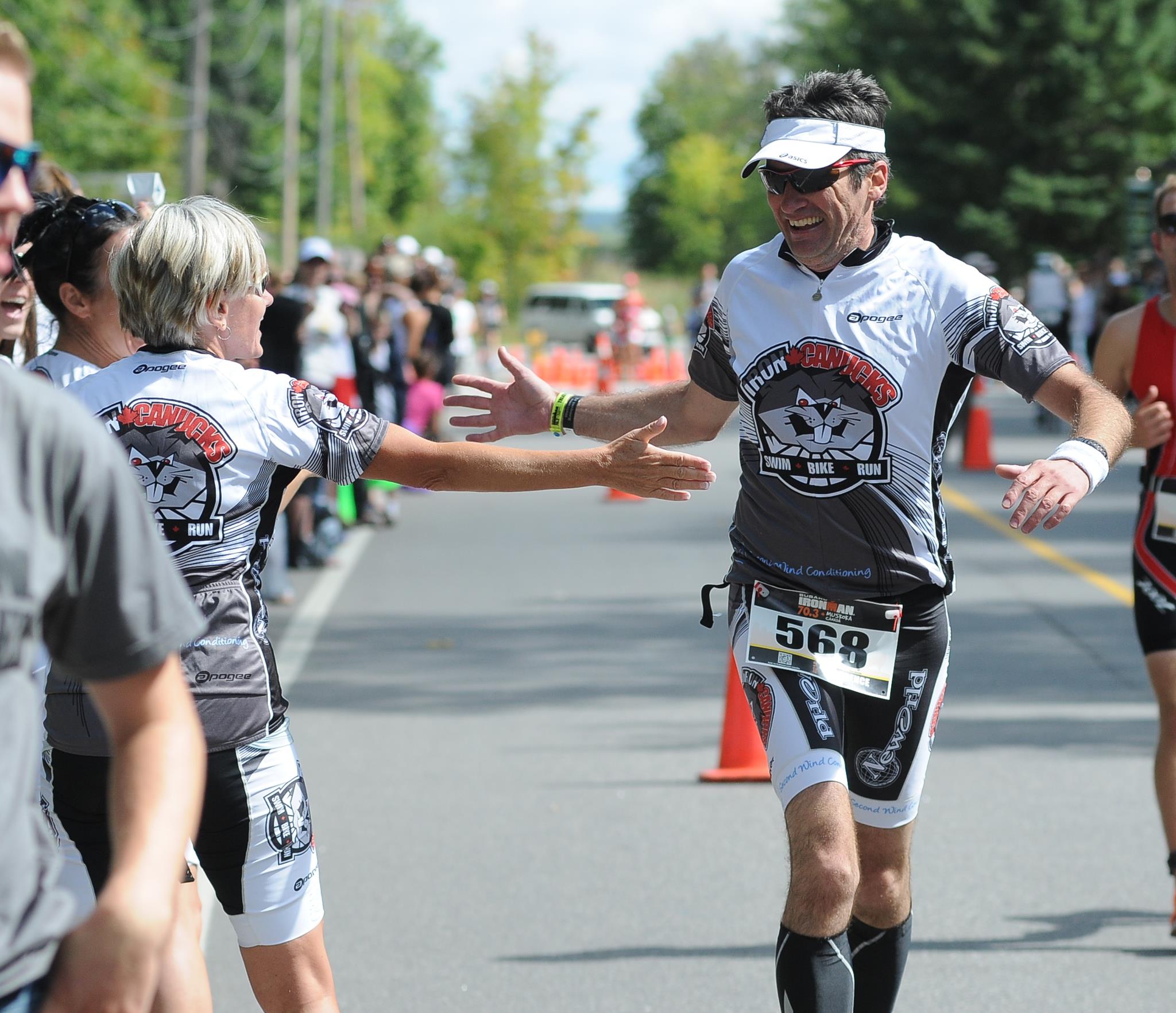 Why do you do it? What makes you want to go out and train 6 or 7 days a week, often while everyone else is still in bed?
These are the sort of questions I get asked by people who are just curious and don't have a training regime themselves.
I answer in different ways. Sometimes I will describe the simple joy there is to be had in running – not a long distance necessarily, but just running across the lawn as you might to catch a Frisbee. You just have to watch a group of little kids having fun together – they run everywhere because hey, why walk when you can run?
Other times, I'll mention the sense of accomplishment that comes from completing a certain distance in a time that you're happy with. A goal set and a goal reached. Now what else can I set my mind to? One achievement invariably leads to another.
If these answers pique people's interest, then the conversation often turns to one about time management. People will mention how they would love to be able to train or workout, or might have done this before when life was less busy, but that now they simply don't have the time.
This is something that I battle with too, raising three young girls together with my wife who works full time and running a business. At times I feel guilty taking big chunks of the weekend to train while the rest of the family does their own thing. The payback for this though is when I see their enthusiasm for what I'm doing and how eager they are to participate as well. I believe this eagerness can be nurtured into a love for an active lifestyle now while growing up and which will last into adulthood. Hopefully with their participation, these small physical achievements will bring a confidence which will carry over into other aspects of their young lives.
I'm now training for the Mont-Tremblant Ironman in August, which has effectively cut my television watching hours to zero (no great loss there)! It's also cut my junk food intake and my waistline while improving my sleep and energy levels – a great trade-off I think! Training ramps up to 15-20 hours/week for the next couple of months and I can honestly say I haven't looked forward to any other part of my life so far with more enthusiasm.
Thanks Coach Nancy for providing the spark to get this going, and for the flood of positive energy that you are always sending out. Training like this is worth it for so many reasons and I hope I would have the drive and determination to do it all alone, but boy, is it ever fun doing it with a bunch of crazy IronCanucks!
Categories: None
/